At Glenfield Intermediate we offer a specialist programme based around The Arts and Technology learning areas. The vision of The Arts is to provide learning opportunities for all students through each of the disciplines: Music, Drama, Dance and Visual Art.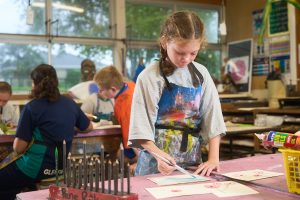 Through movement, music and image, The Arts transform student's creative ideas into expressive works that communicate meaning.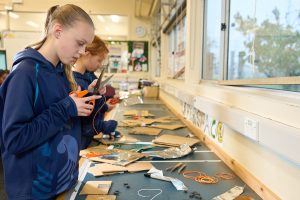 The aim of 'Technology Education' is for students to develop a broad technological literacy that will equip them to participate in society as informed citizens and give them access to a vast number of technology related careers. They will learn practical skills as they develop models, products and systems. Glenfield Intermediate provides a range of technologies for students including Digital Media, Food Technology, Hard Materials and Science, Performing and Visual Arts.